Premier League clubs spent a January transfer deadline-day record £150m on Wednesday to take their overall outlay for the month to £430m, according to analysis by Deloitte's Sports Business Group the BBC Sport reports.
The source further reported that the most expensive move on the final day of the winter transfer window came when Pierre-Emerick Aubameyang joined Arsenal from Borussia Dortmund for a club record £56m.
Elsewhere, Tottenham signed Lucas Moura for £23m, and Olivier Giroud and Andre Ayew made £18m moves – to Chelsea and Swansea respectively – as deadline-day spending passed the record set in 2011.
The top-flight clubs had already made this a record January transfer window, beating another record set in 2011 by £205m.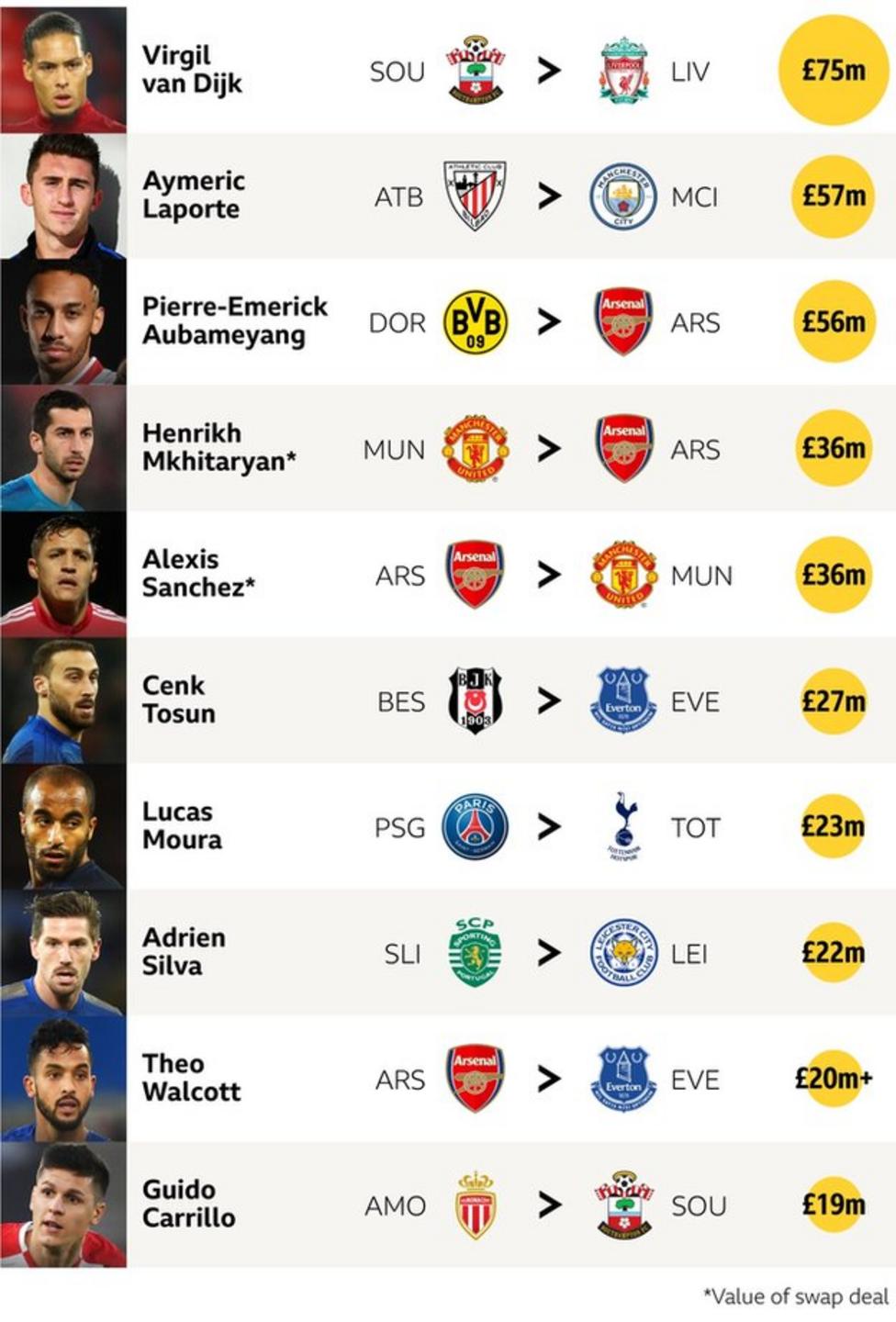 FACES OF PLAYERS WHO MADE JANUARY TRANSFER WINDOW (Credit:BBC Sport)
According to Deloitte, the Premier League clubs' total spending for the 2017-18 season is an estimated £1.9bn.
"While another record-breaking season catches the eye, Premier League clubs' expenditure continues to be well within their means in the context of revenue generated," said Dan Jones, partner in the company's Sports Business Group.
"Estimated 2017-18 net spend of £755m represents just 17% of forecast 2017-18 Premier League revenue, in line with the average over the 15 years since the first transfer window in January 2003, as clubs increase investment in players in proportion to the overall growth of the football business."